The versatility of the rattan cat house is one of its best features. It can be used as a stylish decorative piece in any room of your home, as well as a comfortable resting place for your cat. Many models include soft, removable cushions that are easy to clean, making it simple to keep your feline friend's cat house clean and fresh.
Rattan is a natural and sustainable material that has grown in popularity as a home décor and furniture material. Its durability, natural appearance, and ease of maintenance make it an excellent choice for pet furniture. The rattan cat house is woven from high-quality rattan and has a sturdy and stylish design that provides
In addition to its stylish design, the rattan cat house also provides a comfortable and safe space for your cat. It is designed to be just the right size for cats, providing the security and comfort that many cats crave. The enclosed design of the cat house also gives your cat a sense of privacy and security, which is especially important for families with multiple pets or children.
When shopping for a rattan cat house, it is important to consider the size and style that best suits your cat's needs. You should also consider the materials and features that are important to you, such as color, thickness of the mat and ease of cleaning.
In short, a rattan cat house is a stylish and comfortable option for any cat owner who wants to provide a comfortable and safe space for their feline friend. With a variety of sizes, colors and styles available, it's easy to find the perfect rattan cat house to suit your cat's needs and your home decor. Whether your cat is a kitten or a senior, they will love having their own comfortable place to rest and relax in.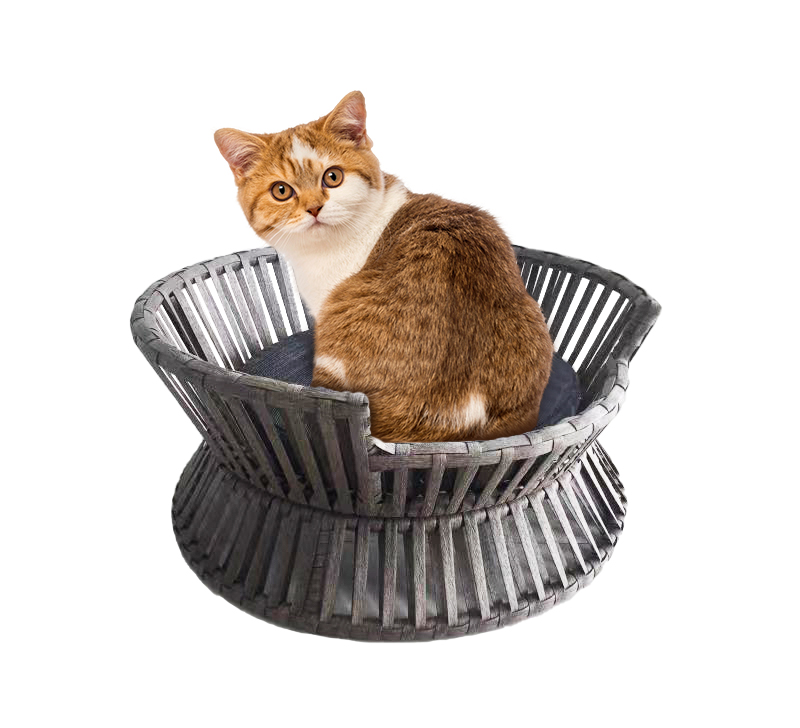 ---
Post time: Feb-15-2023