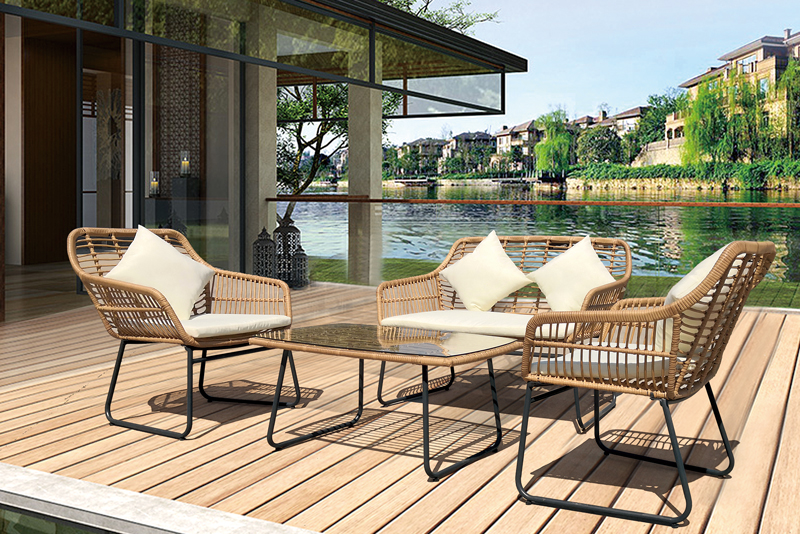 Outdoor furniture first appeared in Europe and America before spreading to China. The combination of one-of-a-kind and innovative European and American design with Chinese local exquisite production technology has resulted in the birth of many excellent outdoor-furniture export enterprises. Boomfortune was created in this context.
It was established in 2009 in Foshan, Guangdong, China, known as the capital of furniture, and has extensive experience in the development and production of high-end outdoor furniture. The main materials used are iron pipes, aluminum pipes, and environmentally friendly PE rattan, with a focus on weaving techniques. With the globalization of outdoor furniture, we established a furniture factory in Heze, Shandong in 2020 to mainly produce mid- to low-end outdoor furniture to meet the needs of more global customers. This strategic development layout enables the company to simultaneously produce a full range of mid-to-high-end furniture products, enhancing our competitiveness in the outdoor furniture industry and creating more room for growth. 
To fully support the company's strategic development, we established the Shenzhen Business Center in 2022. The center optimizes management for all customers, provides unified optimization and allocation of orders, reduces communication barriers, improves communication efficiency between the business and factories, and ensures quick and timely handling of after-sales issues. This comprehensive approach aims to improve the efficiency of professional services and enhance customer satisfaction. 
Boomfortune furniture has been exported to more than 30 countries and regions worldwide. The Foshan factory covers an area of 5000 square meters, and the Shandong factory covers an area of 20,000 square meters, with 300 skilled workers. The average monthly production is 80 containers, with an annual output of 1,000 containers and an average yearly sales of 150 million RMB. We have a complete specialized production and processing workshop, with a one-stop operation from cutting-bending-welding-polishing-sanding/rust removal and phosphating-weaving/fabric threading-load-bearing testing-packaging-drop test. Over 80% of the finished products undergo full inspection to strictly control product quality and ensure that all customer inspections pass on the first attempt.
We have a wide range of products with a wide range of applications, covering four major categories: urban public outdoor furniture, patio outdoor furniture, commercial outdoor furniture, portable outdoor furniture, and so on.
It mainly includes outdoor tables and chairs, garden furniture, pool furniture, camping furniture, restaurant furniture, pet furniture, park furniture, engineering customized furniture, etc. It is suitable for many places, such as a patio and garden, beach and swimming pool, club and bar, restaurant and cafe, villa and balcony, leisure camping get-togethers, and so on. The materials used include iron pipe, aluminum pipe, environmental PE rattan weaving, solid or plastic wood, Taslin cloth, and so on. Besides ODM orders, we also accept various OEM orders, and currently, our products are selling well in more than 30 countries and regions worldwide.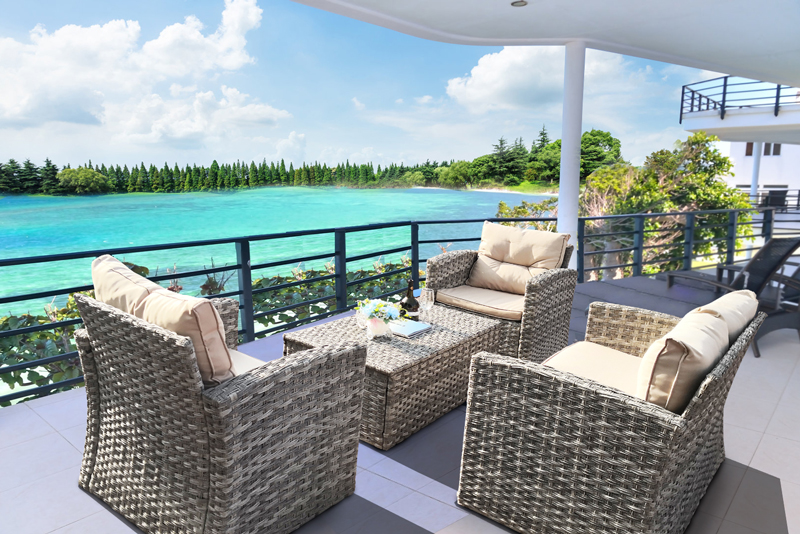 With its rich export experience, strategic development layout, and continuous improvement of customer service mode, we continuously provide customers with high-quality outdoor furniture, efficient professional services, and professional product development services, and work hand in hand with global customers to create a comfortable and beautiful outdoor space for people to make unremitting efforts.
Thank you for your attention to Boomfortune and the beautiful outdoor living space.Boomfortune decorate your fantasy home with fantastic furniture!
Following the principle of "indoor items can be replicated outdoors" and taking into consideration the special characteristics of outdoor usage, we extend the European and American design styles. With a focus on health, environmental protection, comfort, and durability, our various products are not only environmentally friendly and aesthetically pleasing but also long-lasting. They are resistant to wind, sun exposure, insects, and decay. Whether it is for indoor or outdoor use, Boomfortune furniture provides an unparalleled comfortable experience.

Design is the soul, and production is the carrier, from the design, construction, and production until the customer experience, our ultimate pursuit of quality through every link, every detail. We "pursuit of excellence, excellence", to craftsman spirit to create each piece of furniture, follow the pursuit of excellence in the spirit of creativity, the spirit of excellence in the spirit of quality, the spirit of customer service, and aspire to become a benchmark enterprise in the outdoor furniture industry. The company's quality policy: product excellence, continuous quality improvement, scientific and efficient management, and the pursuit of better service.
No compromise on quality, and no limits on design creativity, and because of this, our products are compatible styles, novel styles, exquisite quality, and loved by many overseas customers.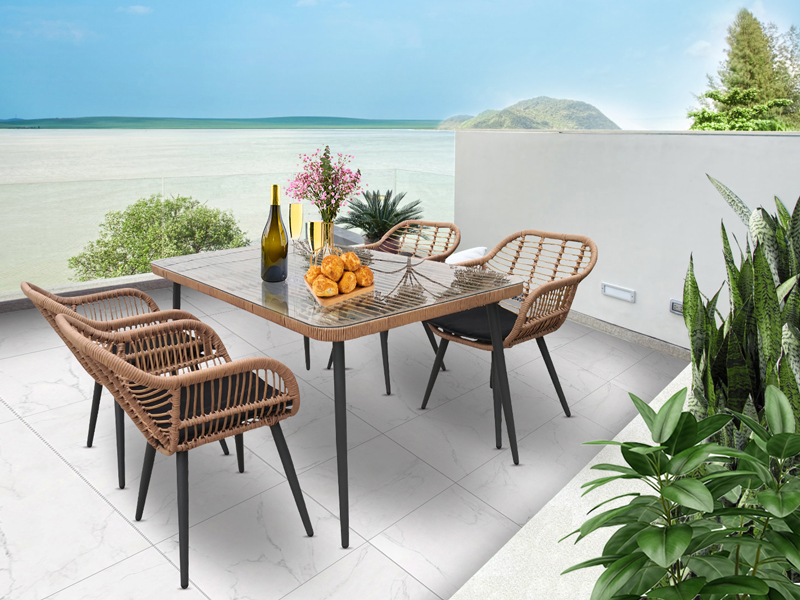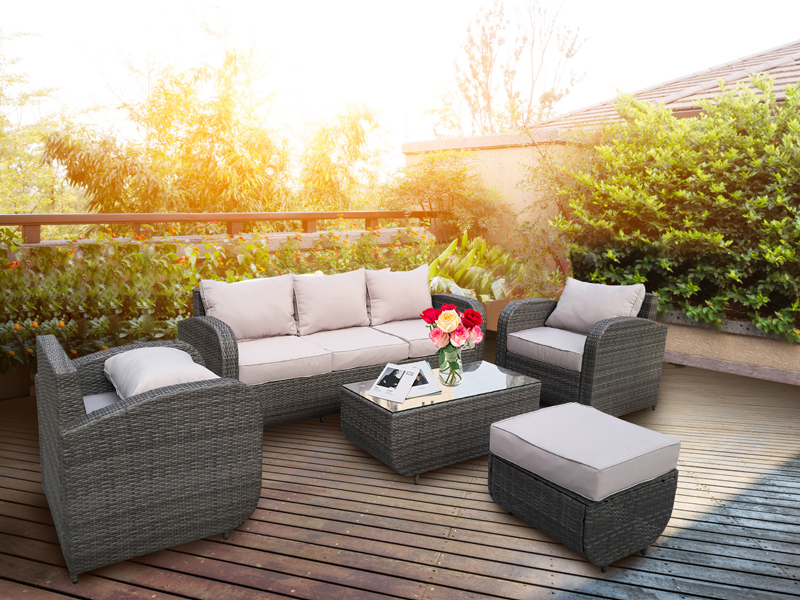 Innovation is the driving force of the world's progress, and it is also the driving force of our development. Advancing with the times, pushing forward the new, quality first, environmental protection, and comfort is our development purpose.
Boomfortune has crafted high-quality outdoor furniture to enhance the new experience of modern life, and to realize the good life for you and me.
Boomfortune, the Best furniture for you!