One of the best ways to achieve this is by getting them a rattan round pet bed. With its cozy and comfortable design, this bed is the perfect place for your pet to rest and relax.
The rattan round pet bed is typically made from PE wicker and comfortable materials such as plush, cotton, It's designed to be warm and cozy, with a elastic and supportive base that will keep your pet comfortable and relaxed.
One of the great things about the rattan round pet bed is its versatility. It can be used in a variety of settings, whether you want to place it in your pet's favorite spot, next to the fireplace, or on the porch. It's also great for traveling, as it can be easily transported and set up in different locations.
Another benefit of the rattan round pet bed is its easy-to-clean design. Many models can be washed directly and soft cushion come with removable covers that can be machine washed, making it easy to keep the bed clean and fresh for your pet.
When shopping for a round pet bed, it's important to consider the size and style that will best suit your pet's needs. You should also think about the materials and features that are important to you, such as the color, the thickness of the cushion, and the ease of cleaning.
In conclusion, the round pet bed is a comfortable and cozy option for any pet owner looking to ensure their furry friend is happy and relaxed. With a variety of materials, colors, and styles available, it's easy to find the perfect round pet bed to suit your pet's needs and your budget. Whether your pet is a cat or a dog, young or old, they will love having their own cozy and comfortable spot to rest and relax in.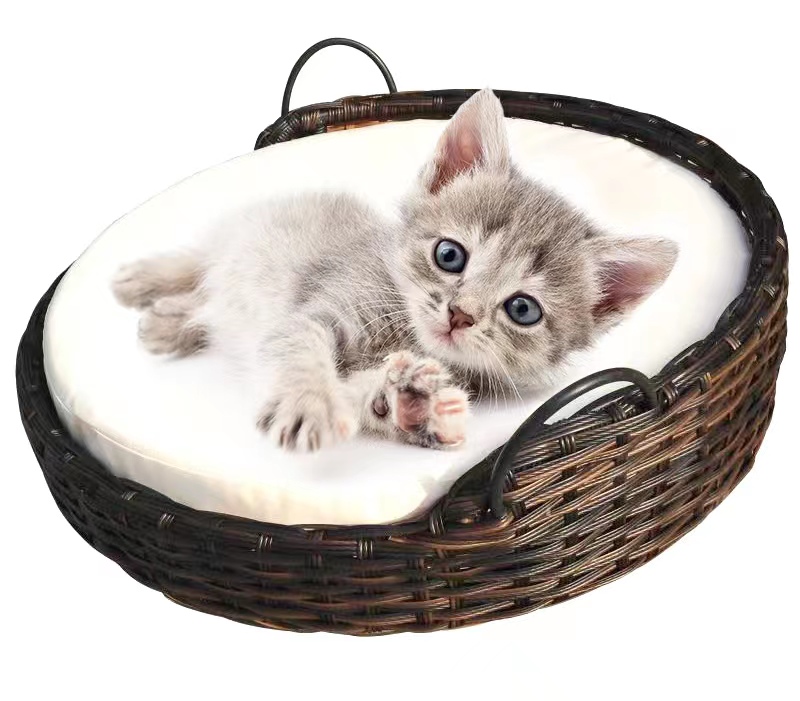 ---
Post time: Apr-04-2023